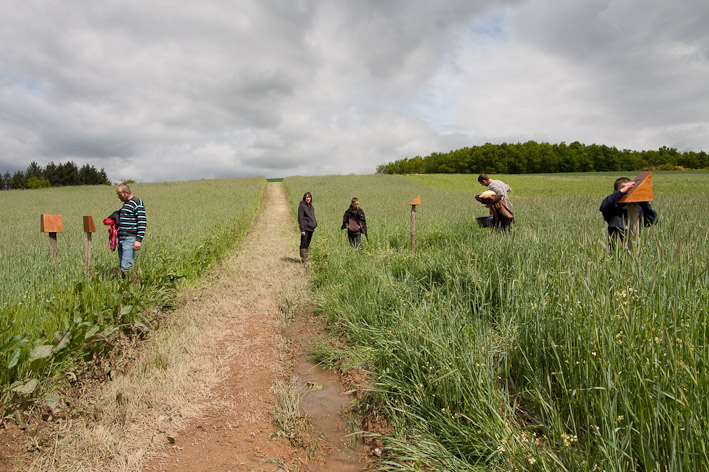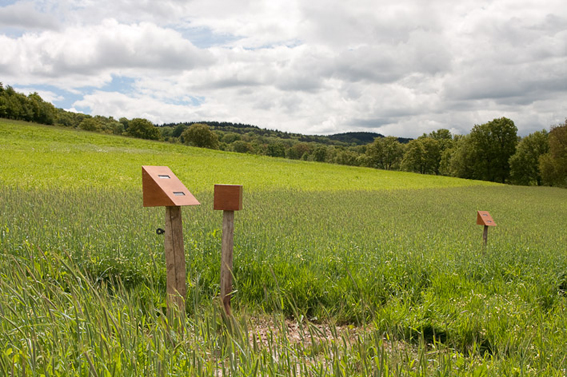 Ferme de Vernand
electronics, wood, speakers, solar panel.
Collaboration: David Calvo (écrivain, Paris), Martin Kuentz (design audio, Berlin) and David Rossi (sculpteur, Lyon) production : Polyculture



De l'influence des rayons Gamma sur le comportement des margherites, 2013
.Polyculture 2013, cycle d'art contemporain sur la ferme d'elevage de Vernand, France
.Atelier l'oeil de boeuf, Lyon, France



Como a música coexiste com os espaços sonoros? Como os sons interagem entre si.
Como certas frequências sonoras podem estimular a reação de pássaros, burros ou até revigorar o crescimento das plantas. Todo mundo sabe que a música afeta o humor dos seres humanos e de certos animais. Desde a década de 1960, muitos pesquisadores comprovaram os efeitos de certas músicas no crescimento das plantas. Joël Sternheimer, doutor em física teórica e músico, descobriu não apenas como explicar esses efeitos, mas também como reproduzi-los sistematicamente e com maior intensidade, em uma maneira científica. O projeto busca desenvolver um trabalho poético em torno dessa idéia, inspirado em experimentos científicos, a "proteody", que testa a influência da música no crescimento das plantas. Várias caixas de som serão colocadas no espaço das culturas para compor a música de acordo com o caminho do visitante, além de um jogo entre as formas e o ambiente.


How does music coexist with sound spaces? How do sounds interact with each other?
How certain sound frequencies can stimulate the reaction of birds, a donkey, or even invigorate plant growth. Everyone knows that music affects the mood of humans and certain animals. Since the 1960s, many researchers have proven the effects of certain music on plant growth.Joël Sternheimer, Doctor of Theoretical Physics and musician, has not only found how to explain these effects, but also how to reproduce them systematically and with greater intensity, in a scientific way. The project seeks to develop a poetic work around this idea, inspired by scientific experiments, the "proteody", which test the influence of music on plant growth. Several sound boxes will thus be placed in the space of the cultures in order to compose music according to the visitor's path, as well as a play between forms and the environment.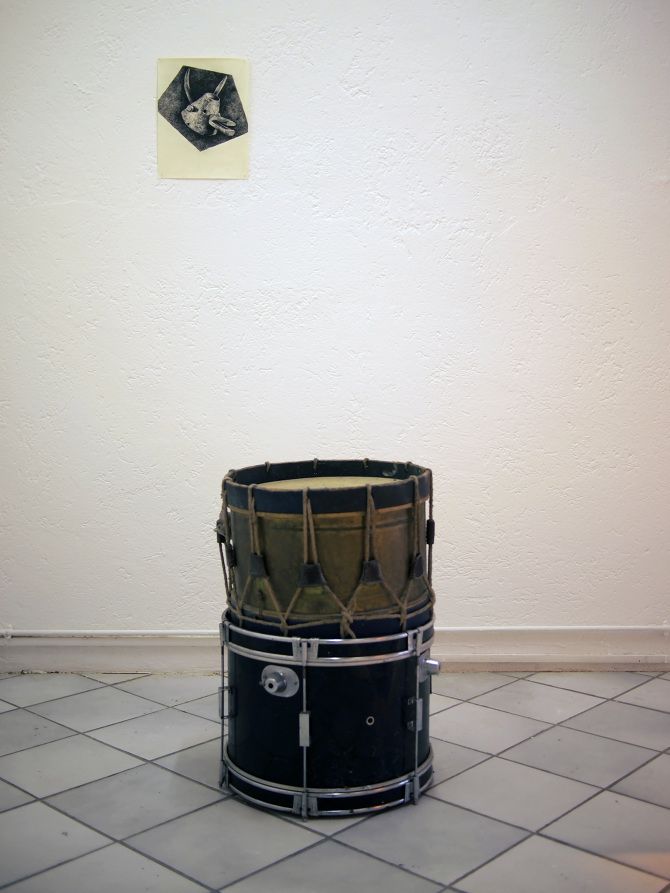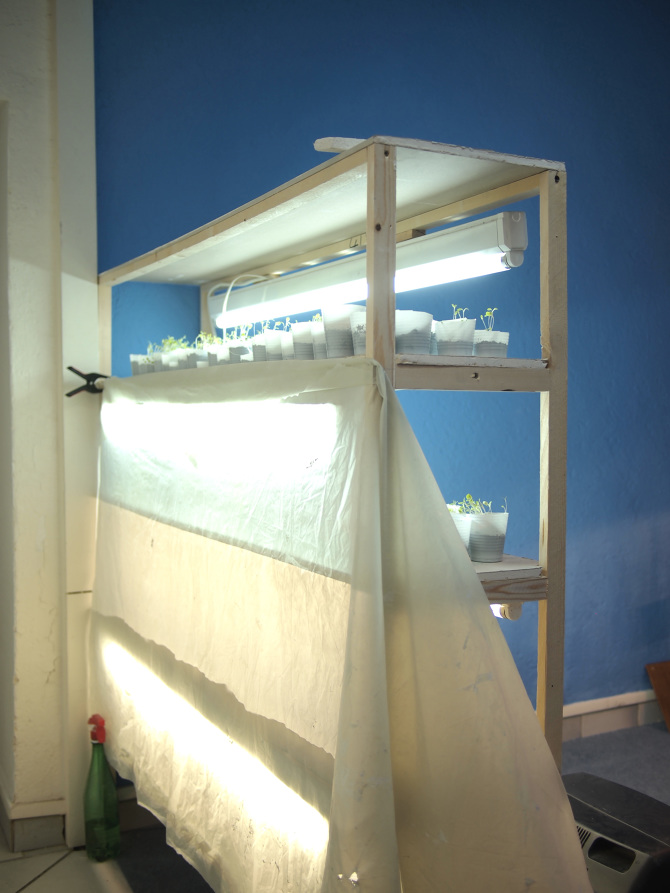 atelier L'oeil de boeuf, Lyon, France

electronics, wood, video loop, fourniture, lights, wooden structure, drawing, cow teeth, drums, plants, carpet, plastic, mobile, hearth.



«Les plants de tomates traités musicalement pendant onze jours ont une production bien supérieure à ceux que l'on a pourtant arrosés deux fois»

Joël Sternheimer