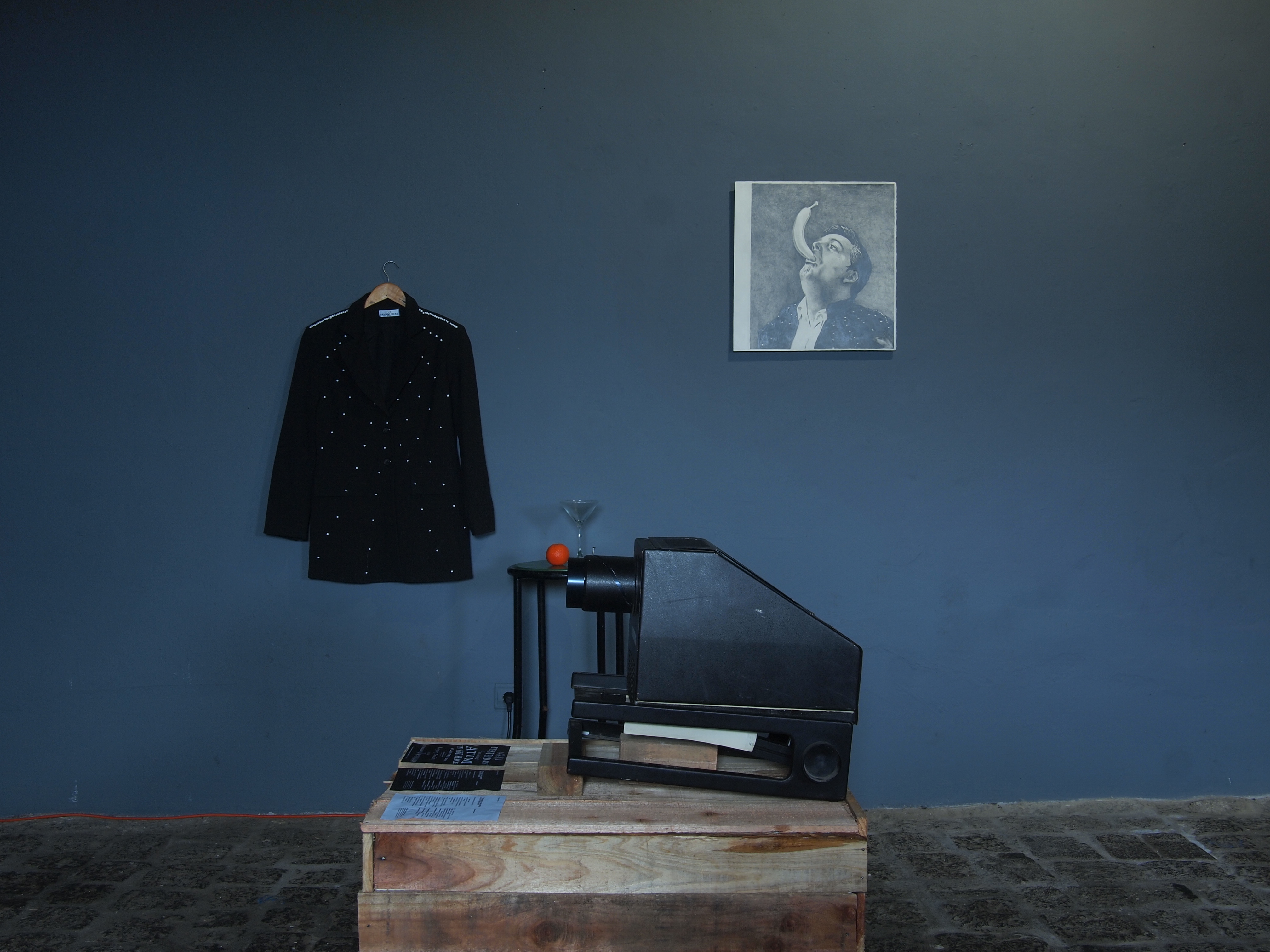 "Yesterday i was eating atum in the space"
Arco8, Ponta Delgada, Azores 2017


"Yesterday i was eating atum in the space" é uma instalação imersiva.
Trata-se de uma exposição in situ. Concebida para o espaço da Galeria Arco 8.
Este projecto que se apresenta, de 21 de Janeiro a 23 de Fevereiro 2017,
recorre a materiais que definem/marcam a paisagem da ilha e materialisa
situaçoes (caricatas) ligadas a encontros em São Miguel.
Os objectos apresentados são sobredimencionados ou reduzidos:
a vaca, a banana, o sono, o Joao e o espesso nevoeiro
de cortar à faca...pregam nos partidas/trocam nos as voltas e questionam
a nossa percepção, a nossa ligação ao animal, o nosso inconsciente.
Entre as Viagens de Guliver e Os "vertigos" de Alice estamos dentro
da realidade, estamos no centro do pais das vacas felizes.



"Yesterday i was eating atum in the space"

is an immersive installation.
This in situ exhibition is d
esigned for Arco8 gallery.
The project shows from January 21st to February 23rd 2017, use materials that
define / mark the island's landscape and materializes situations (caricatures)
linked to São Miguel island environnement.
The objects presented are over-dimensioned or reduced: the cow, the banana,
the sleep,
Joao and the thick fog of cutting with the knife ... they prank / change
the turns and question our perception, our connection to the animal,
our unconscious.
Between Guliver's Travels and Alice's Vertigos, we are within reality,
we are at the center of the happy cow coun
try.